Renée and Lyn Bronson offer a coordinated approach to piano instruction based on a thorough grounding in music fundamentals for beginning and intermediate students as well as systematic professional training for advanced students and adults. The goal of this instruction is to enjoy music making and to acquire the confidence to perform for others.
The emphasis on music theory, rhythmic training and sight reading makes this instruction a natural enhancement of school music programs on the Monterey Peninsula.
Steve Czarneke
831-429-9409
West Side Santa Cruz. Jazz, Blues, Improvisation Piano, Hammond Organ
Aptos, Watsonville, Corralitos
La Selva Beach
Piano Keyboards Vocals Flure Private Lessons
Mary Ann Eichorn
831-662-3510 Day Valley area, Aptos
Martin Headman 831-685-8107
Jazz, Blues, improvisation in all styles. Seacliff
Eileen Hodson
831-462-0516
Soquel
Oleta Ingersoll
831-786-9211
25 yrs. experience. Older beginners, re-entry students, adults.
Traditional, Classical, gospel, contemporary
Watsonville & Corralitos
Helen Jackson
831-728-5188
Watsonville. Adults, kids. Traditional.
Barbara Jirsa
831-423-9658
West Side Santa Cruz
Lynn Kidder 831-425-3713
Piano. Westside Santa Cruz, 20 years exp. Classical, ragtime, theory;
all ages and levels. Pianist, vocal coach, accompanist.
Lorna Kohler 831-429-1251
Ben Lomond
David Larstein 831-684-1483
Aptos
Paul Logan
831-247-3674
email
Soquel or at your home. Bass & Guitar
Robin Murray, Pianist/Teacher, Member MTAC
25 teahing years experience, all ages, beginners welcomed, music theory,
Certificate of Merit program.
Sharon Nunes 831-684-1150 Aptos Area
Teaching students of all ages and levals since 1988.
Piano teacher, director, accompanist, vocal soloist and coach.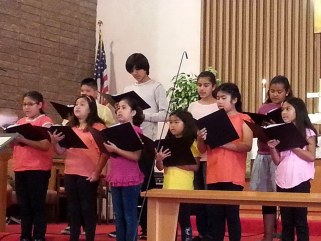 Live Oak and Santa Cruz. Luana also teaches in Watsonville at Jansen's Music 831-724-4798
Sara Pickens 831-818-9872
Santa Cruz off Emeline on Hwy 1 or Pasatiempo on Hwy 17
Beginning to intermediate piano for all ages; pre-instrument lessons for young students.
Felton, Scotts Valley, and Santa Cruz
I teach classical, jazz, and rock piano to children and adults. Lessons are tailored for the individual. Emphasis on theory, improvisation, and a deeper understanding of what makes music work. References available. Please inquire. $50/hour or $30/half-hour.
Alexandra Romanoff 831-335-4222
Studios in Santa Cruz and Campbell. Also, offering home lessons in Santa Cruz and Santa Clara counties. Bay area phone 877-458-8422
Ivan Rosenblum 831-479-1968
Piano Instruction, Accompanist.
Harbor, Live Oak area, Santa Cruz
Contemporary Piano/Music/Music Theory Lessons,
student centered, Santa Cruz
All Styles - All Levels Downtown\Westside Santa Cruz
"if you enjoy the process you'll enjoy the results"
Vlada Volkova-Moran 831-4601030
Piano & Organ.